American Cylinders Low-Profile Pneumatic Cylinders
The low profile repairable LPC series air cylinders feature hard anodized aluminum extruded bodies, high performance rod bearings, hard chrome plated stainless steel rods and internally lubricated carboxilated nitrile seals for applications where space is at a premium. Available in sizes from 9/16″ bore thru 2-1/2″ bore..
LOW-PROFILE PNEUMATIC CYLINDERS
Low Profile Pneumatic Cylinders
Body: American Cylinder's custom designed aluminum extrusion. Machined, burnished and hardcoated inside and out to provide long life, low friction and reliable operation. Patent pending.
Rod: Hard chrome plated Type 303 Stainless Steel provides a hard interface for the high quality Duralon® Rod Bearing.
Rod Bearing: High performance self-lubricating Duralon® Rod Bearings provide high load carrying capacity and low running friction. Unsightly dark oily residue is eliminated by using the Duralon® Bushing in conjunction with the hard chrome plated rod material.
End Caps (Rod Guide & Rear Head): High strength anodized aluminum for light weight and corrosion resistance.
Springs: Springs for spring action cylinders are made from music wire and designed for millions of trouble free cycles.
Carboxylated Nitrile Rod & Piston Seals: s Special compound internally lubricated carboxylated nitrile Quad-X rod & piston seals ensure positive sealing while providing low friction and maximum resistance against seal wear. Duralon® is a Registered Trademark of Rexnord Corp.
Repairable: Snap ring construction with a minimal amount of component parts offers ease of disassembly. (See Warning on page 6.)
Prelubricated: All cylinders are factory lubricated with a non-toxic, non-flammable, USDA listed teflon based lubricant. The non-staining, odorless, non-migratory nature of this lubricant provides lubricity for millions of trouble free cycles.
Temperature Rating: The standard LPC® Series seals are recommended for temperatures from -20°F to 200°F (-25°C to 95°C). Fluoroelastomer seals are available as an option for high temperature applications up to 400°F (204°C) and/or chemical compatibility. Special seal compounds and lubricants are available upon request.
Pre-Tested: The quality of each cylinder is assured by testing each unit for leakage prior to shipment. Quality control provides added value to American cylinders.
Magnet for Sensing Switch Actuation: American Cylinder's custom internal magnet designed to actuate American's Low Profile Reed or Hall Effect Switches. (Optional, Refer to page 1 Standard Options.)
Body Grooved T Slots: Designed to accept American's Low Profile Reed or Hall Effect Switches. (See pages 7 and 8 for specification data on switches.)
We offer the above from the following Brands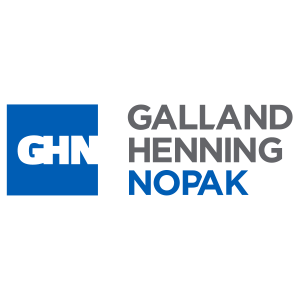 For more in depth information see below: